Superior Georgetown Remodeling Contractor Experts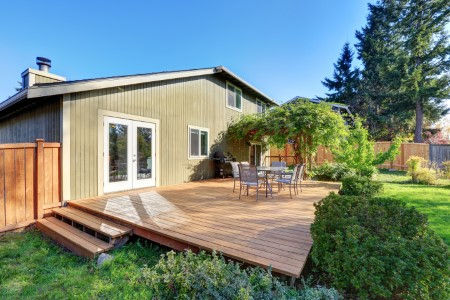 Fryer Construction LLC is known for our impeccable reputation for Georgetown remodeling contractor services. We find that our customers love the idea of dreaming up how their house could look once completed but dread the process of finding a reputable expert to work with.
Yet, the only thing standing between you and your dream home is finding the right professional to make it possible for you. The screening and selection work is up to you, and not a task to take lightly.
Make it a point to partner with an established and trustworthy Georgetown professional, so the work is done above your expectations. If you can dream it, we can bring it to life, and you name it, we can do it.
The Natural Beauty of Replacement Windows
It's almost impossible to envision how your completed home will look with all new windows. It's also easy to downplay the impact replacement windows will have on your Georgetown home, but they will.
Updating your windows with modern and high-quality replacements will make a world of difference in ways such as:
Better Energy-Efficiency
UV Protection
Noise Reduction
Home Safety
Increased Value
Enhanced Curb Appeal
Windows are one of the few aspects of your home that impacts the visual aesthetics for both the inside and the outside. That makes it important to choose carefully.
Few homeowners realize that the ROI, or Return on Investment, for replacing windows is one of the highest, making it a worthwhile home improvement project. You'll enjoy greater comfort inside your home and feel good knowing your windows are safer.
New windows work harder to keep intruders out, but also are designed with tempered glass that reduces the chances of injury if broken. Plus, better UV protection means less damage or fading to your home's interior as a result of exposure to the sun.
Choosing a Professional for Your Remodeling Services
The point of spending the time locating a renovation professional to work with is to find a contractor you feel good about. At Fryer Construction LLC, we have the same goal as our clients, and that's to deliver the best outcome for your remodeling job.
We offer a variety of services to help make your house feel truly like your home sweet home.
Kitchen and Bathroom Remodeling
Rental Repairs
Painting
Flooring
Gutters
Handyman Services and More!
Your house is an ongoing work in progress, and our job is to help you maintain it. Contact us today for high-quality services from a Georgetown remodeling contractor.
There are currently no reviews or testimonials; check back soon!