Need Replacement Windows For Your Winchester Home?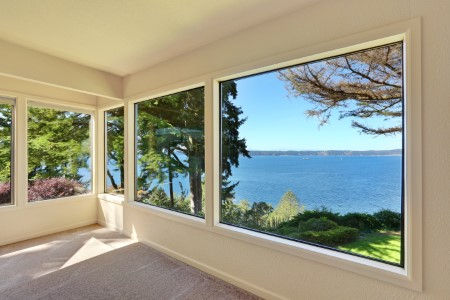 Fryer Construction LLC is well-known in the Winchester area as a best-rated remodeling contractor. What surprises customers is that it includes taking care of jobs like replacement windows.
Yet, a great way to renovate your home is to replace older windows. It changes the appearance of the house, inside and out.
Plus, replacement windows offer several great benefits that you may not even be thinking of. If you're looking for a way to improve your home this year, why not consider what new windows could do for it?
Reap the Rewards of Replacement Windows
Considering replacement windows and door installation for your residence is a good idea since this job is associated with a long list of benefits:
Improved Curb Appeal
Improved Interior Design Aesthetics
Increased Property Value
Protection Against UV Rays
Enhanced Energy-Efficiency
And these are just some of the top ones to make the list. You'll soon find there are plenty of other advantages to replacing your existing windows with better quality, new and improved windows.
Taking care of your home is an ongoing process, and we're here to help you make good choices about the improvements you make. You never realize just how old and dingy your windows look until you're able to see your home with new windows.
Even better, once you get to take in your view through new windows, you notice how much better it looks. Put an end to letting your windows being the reason that your beautiful home looks in need of repairs and updates.
Choosing Your Ideal Replacement Windows
It's a good idea to have a professional to offer advice about the windows you decide to get. However, ultimately, it's your choice.
Some of the factors to consider when choosing replacement windows are things like:
Selecting a Style - Something that complements the look inside and outside of your home.
Picking a Frame Material - You want something affordable, and that withstands the tests of time.
Select the Type of Glass - Single pane isn't a feasible option anymore, so consider double- or triple-pane, argon or krypton glass, or Low-E glazing.
Of course, the company you choose for supplying and installing your windows makes a significant difference, as does opting for custom windows. It's exciting to change out the look and quality of your windows, even if it seems there are more pressing issues on your home improvement list.
New windows are one of the few tasks that come with benefits that impact both the appearance and the performance, with lower energy bills as a bonus. Call us today to schedule your service for replacement windows for your Winchester home.