High-Quality Frankfort Remodeling Contractors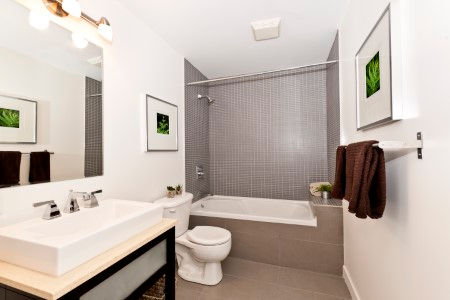 What better way to improve your house than to hire a Frankfort remodeling contractor to make major changes? Or even if you want minor changes, you'll need a professional team like Fryer Construction LLC to work with.
We're the preferred local leading experts for renovation work, taking care of everything from bathroom remodeling to replacement windows. Even if you still love the place you and your family have called home for years, it could probably use some updates and upgrades.
A home is a constant work in progress, and you need reliable industry experts to keep yours looking its best. For home improvement services in the Frankfort area, reach out to us today to find out what we can do for you.
A Reliable Handyman Team on Your Side
Maybe your Frankfort isn't in need of a cosmetic makeover just yet. However, more than likely, it could use some improvements from handyman services.
Some of the work we can do for you includes:
Framing
Vinyl Siding
Roofing
Drywall Installation & Repairs
Painting
Gutters
Fencing
And More!
Having access to a dependable and skilled team for handyman services is one of the most important contacts to have. You don't want to go through the hassle of screening a myriad of contractors to take care of one single task, so make sure you have an expert around to call for all of your service needs.
Our goal is to work with our customers to improve their homes and take care of repairs and other services. There's no need to make it more complicated than it needs to be.
You can use Fryer Construction LLC for your remodeling job or just for drywall repairs, we do it all. As we like to say, "You Name It, We Do It."
Choosing the Right Contractor For Your Home Renovations
The fun and easy part of home remodeling is dreaming up plans. Imagining how gorgeous and user-friendly your new kitchen will be is a great way to pass the time.
What's not usually an enjoyable task is screening prospects to take care of the work for you. You certainly don't want to make a mistake in your selection process.
Some tips to make it easier:
Ask for referrals from people you know
Ask candidates for references and take the time to check them
Look at previous work portfolios
Base your choice on good value, not cheap pricing
Don't be bullied into details you don't want
We're here to put the fun back into the project, so you only remember the process as enjoyable. Get in touch with our team today and schedule service from our Frankfort remodeling contractor pros.
There are currently no reviews or testimonials; check back soon!