Home Improvements Begin With Versailles Remodeling Contractor Services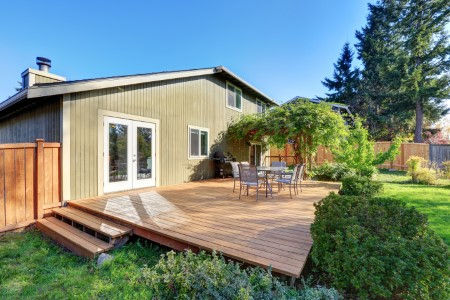 The real work for renovating your home starts when you try to locate a Versailles remodeling contractor. For guaranteed success, make the choice other locals do and call Fryer Construction LLC.
We're committed to getting our customers the best when it comes to materials, craftsmanship, and personalized customer care. There's no room for cutting corners when it comes to making changes to the place you and your loved ones call home.
We're in the business of making sure our clients are ecstatic about the work we do and the changes we make. Contact our team when you want superior remodeling from a Versailles contractor.
Home Improvement Starts With the Bathroom
While the bathroom may not be the cornerstone of the home like the kitchen is, it's still an important room that doesn't get enough credit. That's because the average homeowner doesn't understand the potential their bathroom holds or how much better it could be.
The renovations we do for the bathroom in your Versailles home isn't just about making it more visually appealing. Our goal for bathroom remodeling is transforming this from a utilitarian room into a spa-like space.
Some changes to make are details like:
Upgrading Fixtures
Picking the Perfect Tub or Shower
Improving the Lighting
Adding the Ideal Flooring Solution
Creating Storage & Organization
The main reason homeowners don't feel like unwinding in their bathroom is that they've failed to create a welcoming space. Put an end to wasting this square footage in your home and let us reinvent it for you.
Your Preferred Handyman Crew
Another common reason locals call us is for our exceptional handyman skills. The Fryer Construction LLC crew can take care of services including, but not limited to:
Drywall Installation & Repair
Storm Damage Repair
Finish Carpentry
Staining & Painting
Vinyl Siding
During your time as a homeowner, you'll need a reliable resource to address these types of tasks. Having a reputable handyman is vastly underrated.
Remodeling is a big project and a rewarding one at that. Yet, all those little tasks piling up on your to-do list are equally as important.
You'll be much more content if you find yourself a reliable resource to take care of the jobs you need to be handled that are leaving your home in a state of disrepair. The sooner you get the work completed, the better off your entire household will be.
Make the call today and let us show you what makes us the best remodeling contractor and handyman services provider in Versailles.
There are currently no reviews or testimonials; check back soon!