Home Improvements Begin With Paris Remodeling Contractor Services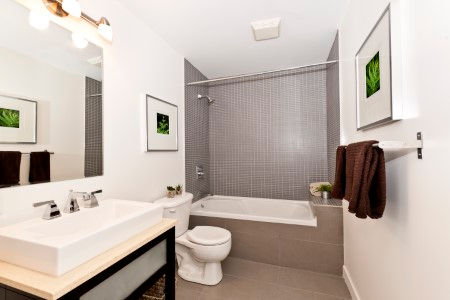 When the time comes that you need to hire a Paris remodeling company, you want to be certain you're hiring the best option in the area. Locals here know that Fryer Construction LLC is the preferred pros for Paris home renovations.
Whether you've lived in the same home for years or this address is new to you, either way, the renovations you get should enhance your home. You deserve updates and upgrades and a space that feels like home.
We'll show you the options that you have that can make your interior more comfortable, enjoyable, and user-friendly. Let our team of experts help you bridge the gap between the place you live in and the house you've always wanted.
Professional Results From Our Kitchen Remodeling Experts
It's hard to believe that the only thing standing between you and your completed remodeling project is finding the right company to take care of the work. Yet, one of the most common reasons homeowners admit they procrastinate when faced with renovations was the task of screening companies.
At Fryer Construction LLC, we're known for the superior work we do in Paris, and surrounding areas. Plus, we offer helpful tips when it comes to kitchen remodeling, such as:
Be Realistic About Your Layout
You may like a particular look or feature of someone's new kitchen, but that may not work in your own layout. Be willing to let go of anything that just isn't a fit for your home.
Know the Value of New Appliances
There's no point in updating the look of the kitchen and then bringing back your outdated appliances. Plan your budget to allow for modern appliances.
Now is the ideal time to plan your kitchen so that it's more eco-friendly. You can also make greener choices about the remodeling, such as refinishing your existing cabinets instead of replacing them.
Work We Can Do For You
Another reason so many locals have chosen to work with our team for renovation work is that we offer a variety of essential services. Some of the projects we can help with include:
Decks & Patios
Additions
Fencing
Storm Damage Repair
Drywall Installation & Repairs
We're dedicated to improving not only the homes of our customers but their quality of living. The work we do will enhance the way you live your day-to-day life.
We'll do the hard work for you; all you have to do is give us a chance. Call us now and schedule service with the most reputable Paris remodeling company there is.
There are currently no reviews or testimonials; check back soon!