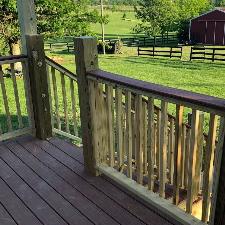 Over time, that outdoor living space that was once your dream addition begins to succumb to the tests of time. The good news is that, just like replacement windows, you won't believe the transformation you experience until you see the results we deliver.
Now is the right time to address your need for deck building or replacement so you can reap the rewards by the peak of summertime.
Space to Host Company
Speedy Project
Increased Property Value
Enhanced Curb Appeal
Remove Safety Concerns
In some instances, repairs will suffice. However, if the damages are severe or you're just ready for a change, the time to rebuild is now.
You'll always have the memories you and your family created on the previous decking. However, you'll have an even better time on the stunning, high-quality replacement we build for you.