Superior Herrodsburg Remodeling Contractor Experts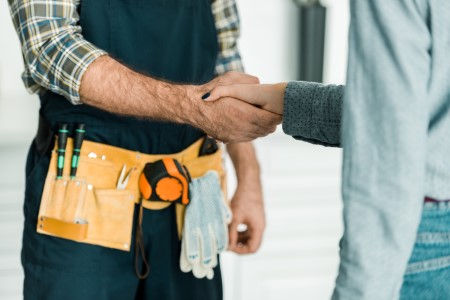 Fryer Construction LLC has earned the reputation that we have as a premier Harrodsburg remodeling contractor by taking good care of our customers. To you, there's nothing more important than making your house feel like a home, and that's our priority too.
We spend the time necessary with each client to find out what it is that they hope to achieve, and then that becomes our goal. Your satisfaction is our top priority, and your job is our primary focus until the project is completed.
When you're ready to tackle the job and get started with your Harrodsburg remodeling, give our pros a call. Let us show you, firsthand, how we've earned the flawless reputation that we have.
Home Improvement With Replacement Windows
Create a whole new look for your Harrodsburg home by simply replacing your existing windows. One of the most underrated home improvement techniques is replacement windows, and here are some reasons it's such a beneficial project:
Improved Curb Appeal
Better Energy-Efficiency
Superior UV Protection
Safer Glass
More Comfortable Interior
For starters, your windows are one of only a few details of your home that impacts the visual aesthetics of the interior and exterior - all the more reason to take this project seriously and choose your windows wisely.
The better quality windows available these days mean better energy-efficiency. This lowers your energy costs and makes the interior of your home more comfortable.
The upgraded UV protection means a lower risk of fading or damage from the sun. Plus, the tempered glass is ideal for safety because should a window break, there won't be any large and dangerous shards to contend with.
Replacing your windows just makes good sense. Call Fryer Construction LLC today to get the service that you need, including replacement windows.
More Than Remodeling - We're Your Handyman Experts
Remodeling is a great way to update and upgrade your home; it's what bridges the gap between your existing house and your dream home. However, another essential area of expertise we're skilled in is handyman services.
These are tasks that add up over time, filling your to-do list. We're available to take care of projects like:
Roofing
Flooring
Framing
Gutters
Fencing
No one ever said upkeep for your home would be easy but having our pros around makes a huge difference. We're here to provide you with the services that you need to prevent your home from being in a constant state of disrepair.
Call us now to get started on your lengthy list of projects. Contact us and find out for yourself what makes us the preferred Harrodsburg remodeling contractor and handyman services provider.
There are currently no reviews or testimonials; check back soon!