Creating Your Dream Home in Mt. Sterling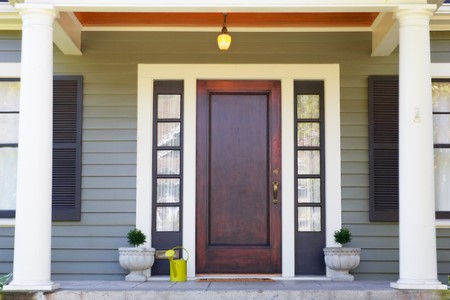 Fryer Construction LLC has earned an impeccable reputation for exceeding customer satisfaction. We're a local leader when it comes to Mt. Sterling remodeling company services, and we're proud of that title.
We know you have plenty of choices when it comes to the company you select to work on your home. However, we also hope you know by now that our name is synonymous with service excellence.
We're in the business of creating dream homes from existing homes. We're ready to transform your current Mt. Sterling dwelling into a space you and your family won't even recognize.
Decks & Patios for Your Home Sweet Home
Who says your home sweet home has to be contained to your interior walls? We're ready to help extend your Mt. Sterling home to include a fun and beautiful outdoor living space.
Decks and patios aren't just increasing in popularity; they're the new norm. Homeowners expect to find an outdoor living space when they shop around.
So, even if you aren't planning on listing your house for sale, you should be able to enjoy a place in your own backyard. Adding a deck or patio offers benefits such as:
More Space for Entertaining
Room to Cook and Socialize
Increased Property Value
Enhanced Curb Appeal
Enjoy the Outdoor View
No matter how wide an unobstructed view your windows offer, nothing is as majestic as being outdoors to take it all in. Plus, it's the ideal location to bond with the family and creates positive everlasting memories.
Choosing Your Remodeling Team
There's no getting around the fact that you need a superior remodeling contractor on your side to help get amazing results. What's the point of tackling renovations for your home if you aren't going to be blown away by the work?
Fryer Construction LLC is the perfect company to call because we offer our clients the best materials, craftsmanship, and customer care for a more than reasonable price. Call us for projects like:
Bathroom Remodeling
Kitchen Remodeling
Handyman Services
Doors
Replacement Windows
We're a full-service company offering the total-package for revamping your home. Even if you only want minor changes, we're here to make that happen for you.
Your wish is our command, and we're honored to get the opportunity to transform your current dwelling into a dream house. Call us now for Mt. Sterling remodeling company services, and let's make those changes immediately.
Latest Projects in Mt. Sterling
Our crew removed the existing exterior deck stair case and handrail, from the damaged deck. Then they installed a new deck stair case with pressure treated boards to match the existing deck and handrail, replaced the balusters on the existing deck to reinforce it. This project […]
At Fryer Construction Headquarters we have a busy family that has pushed the existing carpet to it's limits. Brooklyn (10), Rhylan (8), Carter (7), Baby Kade (2), Sarah (Mom/Super Woman) and Ralph (Great Dane). We decided Woodfin Oak Laminate Wood Plank Flooring would provide a clean, […]
There are currently no reviews or testimonials; check back soon!