High-Quality Replacement Doors For Your Winchester Home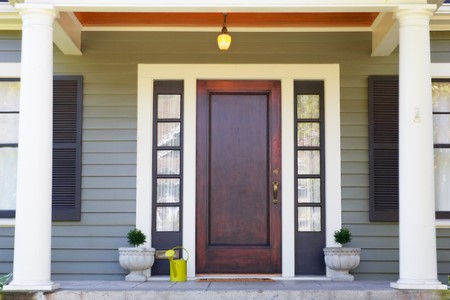 Fryer Construction LLC is a reliable resource to choose from when you're in the market for replacement doors for your Winchester area home. We've earned the reputation as a dependable remodeling contractor, so you know you can feel confident about the quality of doors we use.
Plus, our work and personalized customer care is unsurpassed. Getting replacement doors is something you may want to do at the same time that you get replacement windows, or it could be a separate project.
You may choose to do this so improve the visual aesthetics of your home, the energy-efficiency, or a combination of both. Whatever is driving you to tackle this task, just know that we're the team to call for the best all-around results.
Door Installation
A useful upgrade for your home, and practical home improvement task is taking care of replacement doors. The problem is that this project is often overlooked because homeowners end up overwhelmed by a lengthy to-do list.
Some of the right reasons that you should make this a priority job are:
Enhanced Curb Appeal
Improved Interior Design Aesthetics
Better Energy-efficiency
Heightened Privacy
More Security
There's a lot to be said for improving your household by changing the doors. The success of your project hinges on the team you choose to complete the job for you.
At Fryer Construction LLC, we're known for our ability to take superior care of our customers, including door installation tasks. You'll be amazed at how much better new doors perform by fitting better.
Plus, it certainly doesn't help that they'll make your home look amazing. Call us today to get started on your project.
Making Changes to Your Winchester Home
Now is the time to understand the full effect that new doors will have on your home. We're the local experts with an established history in home improvement and remodeling, and we deliver on our promises.
Your satisfaction is guaranteed. Just imagine how your home will look with a brand-new front entrance door.
Even better, imagine how secure you'll feel knowing your home is better protected with a newer, stronger, better fitting entryway door. You owe it to yourself and your loved ones to keep your home safe and secure.
Our job is to provide you with that safety and security by installing a new, more durable, high-quality door. For all the services that you need for replacement doors for your Winchester home, give our company a call.