Creating Your Dream Home in Nicholasville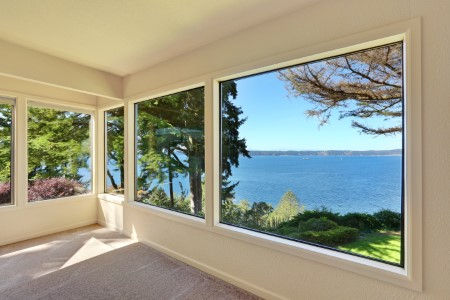 Although most homeowners think the first thing that they need for home renovations is a clear idea of what they want the finished project to look like, that's not true. The best first step to take is to find the right Nicholasville remodeling contractor to work with. Locals here know that the company is Fryer Construction LLC. We work with customers to set up a budget and plan for ideas that will work with your space.
If the company you're considering for your Nicholasville project doesn't have your best interest in mind, they're not worth hiring. Contact us today and set yourself up for long-term success with our quality work.
Enjoy the Outdoors With Decks & Patios
No Nicholasville home should be considered complete without the addition of an outdoor living space. Adding a deck or patio to your home will provide you with plenty of benefits such as:
High Return on Investment
Increased Property Value
Space to Host Social Gatherings
A place to Enjoy Your Backyard
Perfect Setting to Make Family Memories
Outdoor living spaces have become so popular that new homebuyers aren't even considering homes with a patio or deck. Yet, even if you're not planning on selling your home, you should have the same enjoyable outdoor space.
A custom deck or patio allows you to enjoy your home, beyond your four interior walls. What's the point of having property if you only see it through your windows?
We want to give you and your family a place to make use of your yard and breathe in some fresh air regularly. Get motivated now to get your deck or patio in place.
Having a Handyman on Your Side
Wouldn't it be great to be able to fix or take care of all those projects around the house you've meant to? Well, knowing who to call to take care of all those projects is the next best thing.
Here at Fryer Construction LLC, we're proud of the fact that we're able to provide so many homeowners with necessary work around the home. Let's work together to put an end to your ever-increasing to-do list by finally taking care of your handyman service needs, including tasks like:
Gutter
Framing
Drywall Installation & Repairs
Flooring
Storm Damage Repairs
Plus More
It can be challenging to stay ahead of your list of things that need to be done. Unfortunately, the longer you wait, the longer that list becomes.
Put an end to procrastination and call our team today. Contact us and feel confident you're getting the best service from a Nicholasville remodeling contractor.
There are currently no reviews or testimonials; check back soon!