Making Significant Residential Changes With Professional Remodeling in Lexington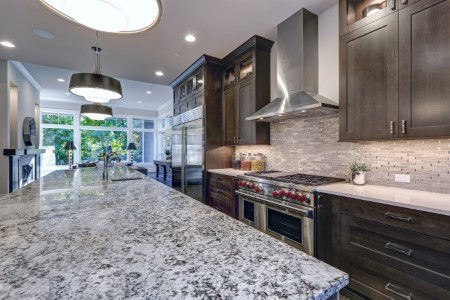 By now, you may already be familiar with the name Fryer Construction LLC. We're the preferred Lexington remodeling contractor, and we're known for working on some of the most beautiful homes in the area.
Not just any renovation company can take a concept and mold it into a design that makes sense. Whether you're focused on a classic style, making your home more comfortable, or living in the lap of luxury, we're here to make your dream a reality.
Lexington is a lovely place to be fortunate enough to call home. Now, we just need to make sure your idea of home is brought to fruition.
Creating a Relaxing Space With Bathroom Remodeling
There are generally two types of homeowners when it comes to bathroom remodeling - those who see it as a necessary evil and those who want a spa-like room. Every homeowner would benefit greatly if they'd start changing their perception and realize the bathroom can be a spot for relaxation instead of just a purposeful room.
When taking on bathroom renovations for your Lexington home, here's a few helpful pointers:
Plan for Proper Ventilation
Upgrade the Appliances & Fixtures
Choose Appropriate Flooring
Think About Storage & Organization
Lighting is Everything
Even a small bathroom can feel spacious and luxurious, with the right design. To keep your remodeling cost-effective, it's better to avoid moving plumbing or electrical.
We'll make the most of the space you're working with and use savvy design tricks to allow for storage and make it feel bigger. We're the experts to trust for all of your renovation needs.
Tips for Choosing Your Remodeling Contractor
The most successful renovation jobs usually come from the idea that the homeowner already knows what they want. However, you can still have a great turnout even if you're feeling a bit clueless and uninspired in the design department.
Browse magazines, online, and use social media tools like Pinterest to get ideas.
Ask people you know and trust who they used for their renovations. You may even want to replicate some aspects of their design.
Take the time needed to speak with multiple contractors. It's essential to get a good feeling about the professional you're considering working with.
Remember, it's not about the lowest price unless you don't care about the quality of the finished project. Look for good value, which is quality work for a reasonable cost.
All of this will lead you right to our door. So call Fryer Construction LLC today for the best from a Lexington remodeling contractor.
There are currently no reviews or testimonials; check back soon!