Popular Kitchen Remodeling Ideas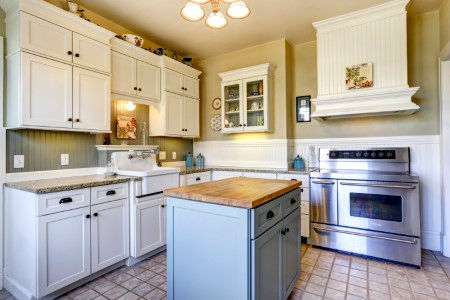 Keeping it classic is the general theme for having your kitchen remodeling project turn out the way you hoped. Renovation and design fads may come and go, but many of the tricks that have worked for years still hold true today.
The remodeling contractor you hire will make all the difference when it comes to how well your project turns out. This trusted industry expert should offer reliable advice when it comes to the decisions that you make about your remodeling job.
While there's nothing wrong with implementing trendy details that are easy to change out once the fad passes, the crux of the planning should keep things textbook. There's a reason these classic details have worked well for so long and will guarantee you success with your renovations.
Basic Ideas for Kitchen Remodeling Success
The kitchen has become the heart of the home. It's the cornerstone of your household, a meeting place for the family to come together.
Your kitchen should reflect that with all the remodeling choices that you make. Some great ways to ensure you love the final results of your kitchen remodeling job are:
Implement elements of natural light, add plenty of supplemental artificial lighting, and make sure this space is well lit. Dark kitchens feel gloomy and make it impossible to work well in this space. Use windows, skylights, overhead lighting, under-the-counter lighting, and anything else you want to add to illuminate your kitchen.
Let Your Backsplash be the Focal Point
This gives you an area to focus on for design and allows you to make the rest of the kitchen primarily functional. Too many homeowners want to add decorative counters, flooring, appliances, and an island. The aesthetics feel busy, and all you should worry about is making the rest of the space function properly.
Include Plenty of Storage
You should absolutely love the look of your cabinets. However, first and foremost, your cabinets should work well for you. Their job is to act as much needed storage in this room, and anything less would be a disservice to you.
Let your kitchen work better for you by spending part of your budget on newer appliances. There are so many advancements in kitchen technology that help you work smarter, so don't miss out on these.
When possible, repurpose your existing cabinets. New cabinetry can use up as much as 40% of your budget, so reuse what's already in place, if possible.
Above all else, contact the best team for the job - Fryer Construction LLC. We're the expert Winchester remodeling contractor that delivers excellence, so call us today.