Woodfin Oak Laminate Wood Plank Flooring Install in Mt. Sterling, KY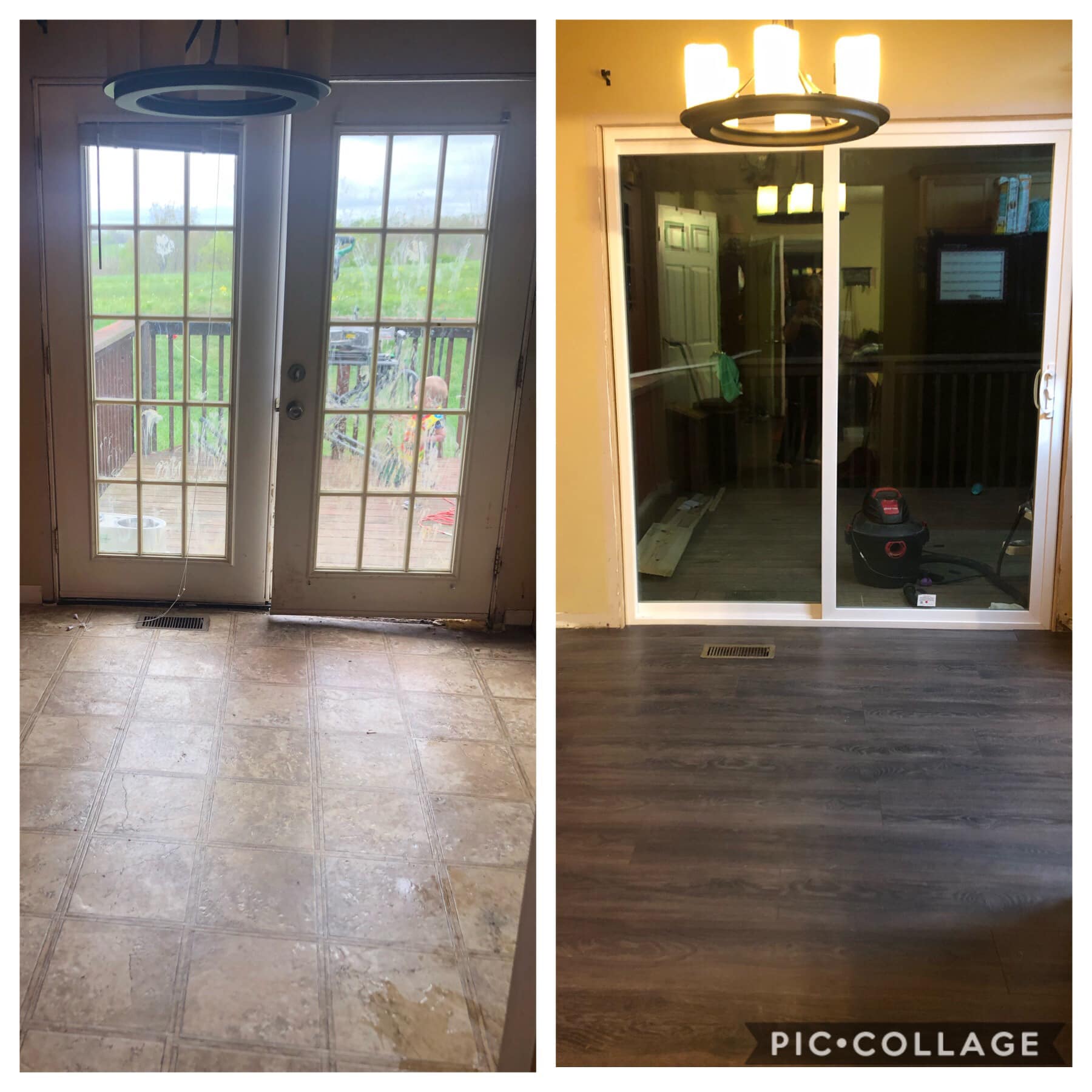 At Fryer Construction Headquarters we have a busy family that has pushed the existing carpet to it's limits. Brooklyn (10), Rhylan (8), Carter (7), Baby Kade (2), Sarah (Mom/Super Woman) and Ralph (Great Dane).
We decided Woodfin Oak Laminate Wood Plank Flooring would provide a clean, low maintenance, durable/kid and dog friendly replacement for the existing carpet flooring.
With the help of the Fryer Construction team/family we made light work replacing the flooring in the living room and kitchen in one weekend.
When installing LVP/LVT flooring, always remember to use underlayment and leave an 1/8" gap around the perimeter to prevent buckling during expansion/contraction.
Services Used in Project
Photo Gallery
Products Used:
Woodfin Oak Laminate Wood Plank Flooring
---