Water Damaged Kitchen Remodel in Eubank, KY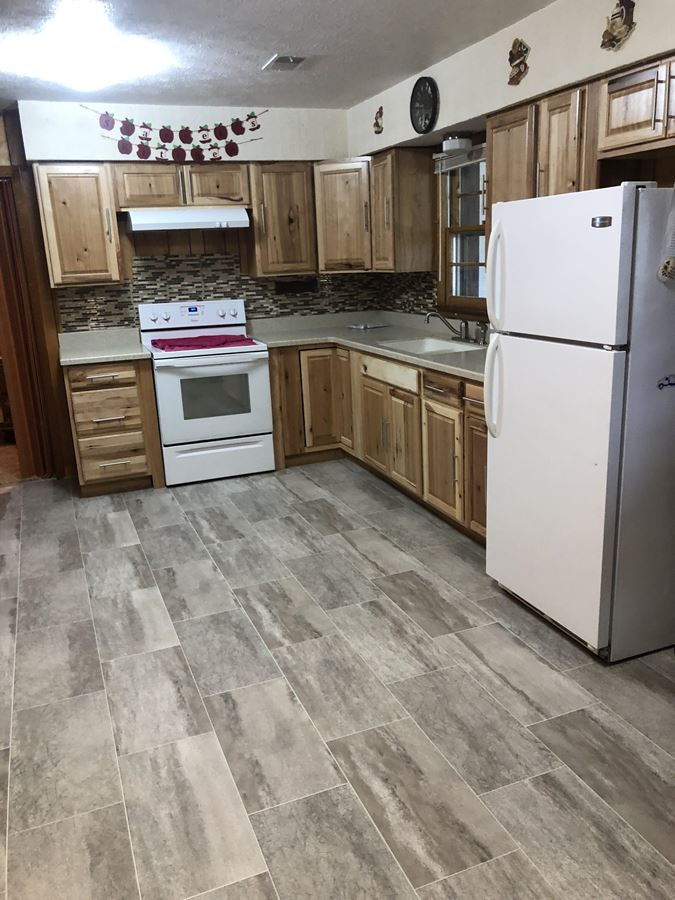 This customer experienced significant water damage in their kitchen and bedroom due to a pipe burst in their kitchen. Fryer Construction removed 3 layers of flooring, cabinets, and trim in preparation of the replacement flooring.
Fryer Construction installed 19/32 sub floor and 1/4" plywood to provide a smooth durable surface for the "Armstrong Flooring Pickwick Landing III Shale Gray Stone" sheet vinyl flooring installed in the kitchen and "Shaw Thunderstruck" carpet installed in the bedroom.
The cabinets were a little tricky on this project to match the size/plumbing stub outs from the existing countertop/kitchen sink to be reinstalled with the new base/wall mount "Diamond Now Denver" cabinets. With a little extra time, team work, and exchanges with the local Lowe's we made it happen to provide a great end product for the customer.
Services Used in Project
Photo Gallery
Products Used:
Armstrong Flooring Pickwick Landing III Shale Gray Stone sheet vinyl flooring, Shaw Thunderstruck carpet, Diamond Now Denver cabinets
---